Henglian group is always committed to the development of green ecological paper, always adheres to the mission of "environmental protection first, scale expansion second" guideline. We makes the pollution treatment as enterprise''s "live or die project" , that we invested heavily in R&D to fully implements cleaner production and resource re-cycling.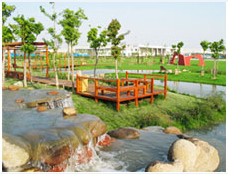 In recent years, with a total investment of nearly 2.4 billion yuan, the group introduced the world''s most advanced technology of environmental protection, and built the facility of alkali recovery, water reuse and other environmental protection projects. Among them the Shouguang headquarter has invested 700 million yuan, continuously improves the pollution control system. At present it has the daily capacity of treating 450 tons of black liquor from pulping line. It also has the alkali recovery system which supports the 3000 kWh generator. Our facility in Shouguang has a daily capacity of treating 135000 cubic meters middle water, and 130000 cubic meters of water reuse. All the emission indicators are superior to the relevant emission standard required by the government.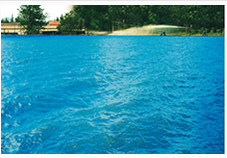 The company is the first in the industry in China which passed ISO14001 environmental management system certification. Chen Ming has been prized as the environment friendly enterprise , and the sustainable economy enterprise in Shandong province. It made great achievement on both economic development and environment protection.

The company actively explores new approaches in pollution treatment and eco production.

1. We are the first one in the implementation of the "coal-electricity-building materials" circular chain. A cement plant with annual capacity of 300000 tons of cement and a new building material factory with a capacity of 80000 cubic meters of building material have been built to support the thermal power plant. It consumes 210000 tons of coal ash and cinders, and generates a profit of more than 5 million yuan per year .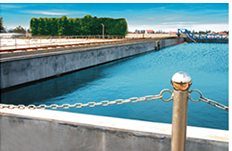 2. To implement "waste from papermaking -fertilizer, power generation" eco circular production chain. We use sludge to make fertilizer: after harmless treatment, using the sludge from paper making to produce compound fertilizer for different crops. Methane gas power generation: using the biogas from the middle water to generate power. It reducing the concentration of hydrogen sulphide biogas from 20000 PPM to 100ppm, the daily maximum generated power can reach 86,000 KWH. White sludge desulfurization: for the three pulverized coal power plants , the company implements desulphurization of flue using gas desulfurization process, (limestone - gypsum) , reduces SO 27000 tons per year, consume Alkali Recovery white sludge 17,000 tons per year. Waste incineration: we invested 48 million yuan and built a 130t / h circulating fluidized bed waste incinerator, which also supports a single pumping 12MW condensing steam turbine generator with the output of 400,000 tons steam and 87.8 million kWh power. The company also constructed paper sludge dewatering demonstration project, with daily capacity of 50tons. The project can dry the sludge to 50-60% and then burn it after breaking.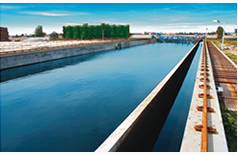 3. The implementation of water reuse. The company has invested nearly 250 million yuan to the construction of a 130,000 m3 / day water reuse project, the project uses advanced wastewater treatment process of the Environmental Science Research and Design Institute of Shandong Province , to make further treatmant of treated waste water, and use it to replace fresh water for pulp and paper production. In 2011, the company reused 13 million cubic meter waste water.